Air Conditioning Installation
Do you need Air Conditioning repair, installation or upgrade?  Please give us a call or fill out our contact for for a free estimate.  We are open 24/7.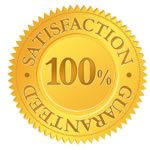 Having an air conditioning system in your home is obviously an important part of maintaining a comfortable indoor temperature during the summer months, but having it properly installed from day one is just as important. Proper, professional installation will ensure that your system is hooked up to the exact manufacturer's specifications, so that it will operate as it should for many years to come.
There are a variety of types of home air conditioning systems available on the market today, and various sizes to meet the needs of all types of homes, so even selecting a new AC unit should only be done with the assistance of a professional. For expert assessment of your cooling needs and proper installation, call the Washington, DC area air conditioning installation experts at Service Doctors.
There are a lot of different factors that go into sizing an air conditioning system. Your contractor will not only have to take into account the size of your home, but also how much insulation you have, the orientation of the windows, and your local climate. The right size system will not only make your home more comfortable, but it will also save you money on your utility bills!
Types of Air Conditioners
There are several types of air conditioning systems, each requiring its own unique installation process. This is a large part of the reason it's so critical that only a professional attempt such a job, because HVAC technicians are trained to install all types of AC systems.
Among the more common types of home cooling systems are central air conditioners. These systems cool the whole home and are controlled remotely by a thermostat. These are effective and convenient systems are a great option, but because new ductwork may need to be put in, the installation process can be very involved. Our technicians have years of experience installing central AC, so they can get the job done quickly and properly.
If your home doesn't have the space for new ducts to be installed, more customized options are available. Either way, our cooling specialists have years of experience installing all types of new air conditioners, so call us today to discuss your options and setup an appointment.
Air Conditioner Sizing
Beyond selecting a type of system, you will also need to pick out a unit with the right capacity for the size of the space you need to cool. If you are replacing an existing system, you might think this would be as easy as checking the specifications on the old unit, but that assumeses the old system was properly sized in the first place. Whether this is your first air conditioning system or a replacement, there are myriad factors to consider including room measurements, load calculations, insulation types, typical number of inhabitants and more. All of these affect an air conditioner's ability to maintain comfortable temperatures. Our professional installers always start out by assessing your home so they can use their expertise to help you review your options. Choosing a new air conditioner is a big decision, so it's important to get it right the first time.
Professional AC Installers
In the end, while new air conditioner installation may seem like an overwhelming job, it's a breeze when you hire us. We'll help cut down on a lot of the guesswork because after assessing your home we'll only recommend systems we know will meet your needs and budget. Once you've settled on a system we'll have it installed in no time. If you live in the Washington D.C. area and it's time to install a new air conditioner in your home, call Service Doctors today.